The vision of the Healthcare Delivery Research Program (HDRP) is patient-centered, evidence-based care that minimizes the burden of cancer on individuals and society.
We seek to achieve this vision by supporting innovative methodological, observational, and interventional research to understand and improve care delivery processes and outcomes at the individual, provider, and system level.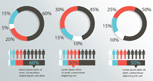 Cancer Screening
Economics
Treatment
Outcomes
Quality of Cancer Care
Research Networks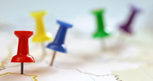 Active Grants
Grants Awarded in Response to FOAs
Apply for Cancer Control Grants
Application Submission and Review
Grant Policies
Resources and Opportunities for New Grantees
Program and Branches
Organizational Chart
Staff
Job Opportunities
Connect with HDRP
Tweets by @NCICancerCtrl

Search Publications
Find publications from across the program.
Last Updated: 29 May 2015