De-Implementation of Ineffective or Low-Value Clinical Practices Along the Cancer Care Continuum
Wednesday, January 22, 2020
2:30 pm - 3:30 pm EST
[Register Here

]
Purpose
The purpose of this Webinar is to inform potential applicants to the National Cancer Institute (NCI) NOTICE of special interest (NOSI) in research on the de-implementation of ineffective or low-value clinical practices, programs, treatments, or interventions ("practices") along the cancer care continuum from detection to end-of-life. De-implementation research is broadly defined as the scientific study of factors, processes, and strategies for reducing, replacing, or stopping the use of ineffective or low-value clinical practices in healthcare delivery settings. Studies supported by this NOSI should propose to use rigorous methods and study designs to better understand predictors, moderators, and mediators of de-implementation and/or test strategies to affect de-implementation processes and outcomes.
Following the presentation there will be a brief question and answer session. Participants may submit questions in advance of the webinar to NCIHDRP@mail.nih.gov by Friday, January 17, 2020. Questions about individual projects will not be addressed during this webinar.
Presenters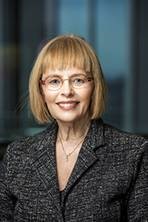 Erica S. Breslau, PhD, MPH
Program Director
Health Systems and Interventions Implementation Science Research Branch
Division of Cancer Control and Population Sciences
Healthcare Delivery Research Program
breslaue@mail.nih.gov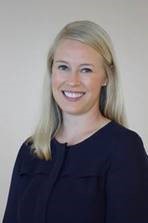 Wynne E. Norton, PhD
Program Director
Implementation Science
Division of Cancer Control and Population Sciences
wynne.norton@nih.gov
Intended Audience
Extramural investigators at junior, mid, and senior levels.
This webinar will be archived on the HDRP Events webpage.