About the Healthcare Delivery Research Program
Mission
Understanding the many factors that influence care, and how they act and interact, is an essential component of health care delivery research supported by NCI. The knowledge generated from this research can be used to design and test interventions that will promote patient-centered, evidence-based care.
---
Vision
The outcome of most interest in health care delivery research is reducing the burden of cancer on individuals and society.
More About HDRP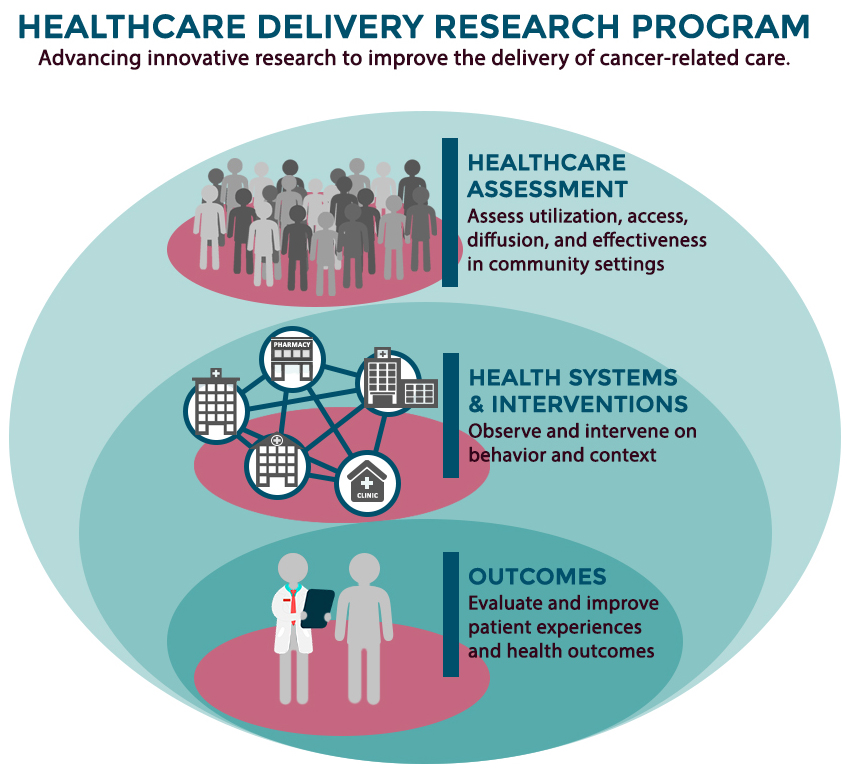 Learn More About HDRP
Health care delivery research at NCI is conceptualized as the study of cancer care, factors influencing care, and outcomes of care. Cancer care refers to medical services offered across the cancer continuum, such as screening individuals not known to have cancer; treating cancer patients; following cancer survivors for recurrence; and providing psychosocial support at the end of life for patients and their caregivers.