The vision of HDRP is optimal health outcomes for individuals, families, and communities affected by cancer.
Our mission is to advance innovative research to improve the delivery of cancer-related care.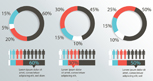 Measurement Tools
Research Initiatives
Publically Accessible Data
Research Networks
Active Grants
Grants Awarded in Response to FOAs
Apply for Cancer Control Grants
Application Submission and Review
Grant Policies
Resources and Opportunities for New Grantees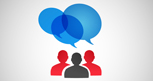 Program and Branches
Organizational Chart
Staff
Job Opportunities
Connect with HDRP
Subscribe to Our Email Listserv

Tweets by @NCICareDelivRes

Popular Now
Search Publications
Find publications from across the program.
Last Updated: 24 Feb 2017