Pre-Application Webinar: Improving the Reach and Quality of Cancer Care in Rural Populations
Thursday, November 7, 2019
3:00 pm - 4:00 pm EST
NCI Shady Grove, Terrace 110
This webinar will provide a brief overview and answer questions related to the NCI Funding Opportunity Announcement (FOA): Improving the Reach and Quality of Cancer Care in Rural Populations (R01 Clinical Trial Required) [RFA-CA-19-064

]. The purpose of this FOA is to reduce the burden of cancer and improve the quality of cancer care in rural areas among low-income and/or underserved populations.
We strongly encourage you to submit questions to NCIHDRP@mail.nih.gov by 12pm ET on Monday, November 4, 2019. Questions about specific aims will not be addressed. The webinar will be recorded and archived.
Featured Presenter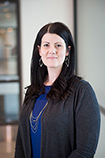 Sallie Weaver, PhD, MHS
Program Director, Health Systems and Interventions Research Branch
Healthcare Delivery Research Program
Division of Cancer Control and Population Sciences
National Cancer Institute
More information about the workshop is available here

.