Strategies to Identify Care for Individuals with Inherited Cancer Syndromes
July 30, 2020
2:00 – 3:00 pm EST
[Register Here

]
Focused on health care delivery and identifying best practices for case ascertainment and follow-up care in inherited cancer syndromes, RFA-CA-17-041

seeks to improve sustainable implementation of care delivery models. This webinar discusses the hereditary cancers

Cancer Moonshot℠ effort, research and perspective from a current grantee, and directions for future work.
Presenters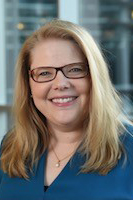 Alanna Rahmn, PhD, MS
Geisinger Clinic
Erica Breslau, PhD, MPH
National Cancer Institute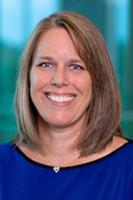 Nonniekaye Shelburne, CRNP, MS, AOCN
National Cancer Institute
Reasonable Accommodations
Captioning can be provided during the presentation. Individuals with disabilities who need reasonable accommodation to participate in this event should contact NCIdccpsISteam@mail.nih.gov no later than the Monday before the session.