HDRP Newsletter, August 2018
Message from the HDRP Associate Director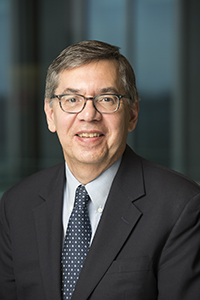 Welcome to the revised HDRP newsletter! This newsletter has been redesigned based on feedback we received back in February when we fielded a brief survey to evaluate our communication activities. We hope that you find that we have been responsive to your requests for more content on funding announcements, upcoming events, and research data and resources. Our plan is to create shorter newsletters that are issued more frequently throughout the year so that you receive pertinent information in a timelier fashion. We hope that the revamped format will better suit your needs and the needs of our broader research community.
We welcome your feedback on how we can continue to improve upon this communication vehicle. Thank you for your efforts to advance innovative research to improve the delivery of cancer-related care.
Paul Jacobsen, PhD
Funding
For more information about funding, please visit our website
Policy Updates
Updated policy notice that provides clarity on policies pertaining to allowable submissions and resubmissions.
Upcoming Events and Presentations
August 28, 2018 at 3:00 PM ET
This webinar will feature the work of 2017-2018 NCI/AcademyHealth Healthcare Delivery Research Visiting Scholar, Larissa Nekhlyudov, M.D., M.P.H. Registration (free) is required.

Modular R01s in Cancer Control and Population: Informational Webinar

September 12, 2018 at 10:00 AM ET [Register here]
This webinar will provide an overview of the new funding opportunity PAR-18-869 followed by a Q&A session. Dr. Ann Geiger, HDRP Deputy Associate Director, will present on behalf of HDRP.

Meet the Experts Networking Luncheon at ASCO Quality Care Symposium

September 29, 2018, 11:30AM - 12:30PM
Phoenix, AZ
Staff members from across HDRP will be present, including Dr. Paul Jacobsen, HDRP Associate Director

Translation and Linguistic Validation of the US National Cancer Institute's Patient-Reported Outcomes Version of the Common Terminology Criteria for Adverse Events (PRO-CTCAE) in 10 Languages: ISOQOL Presentation

October 25, 2018, 4:05PM
Dublin, Ireland
Presenter: Dr. Sandra Mitchell, Program Director, Outcomes Research Branch

PROMIS and Person-centered Health Measurement: Updates from the NIH: PROMIS Health Organization Presentation

October 29, 2019, 9:00AM
Dublin, Ireland
Presenter: Dr. Ashley Smith, Chief, Outcomes Research Branch

December 3-5, 2018
Washington, DC
Data and Resources
PRO-CTCAE New Language Translations

The Patient-Reported Outcomes version of the Common Terminology Criteria for Adverse Events (PRO-CTCAE™) is a patient-reported outcome measure developed to evaluate symptomatic toxicity in patients on cancer clinical trials. It was designed to be used as a companion to the Common Terminology Criteria for Adverse Events (CTCAE), the standard lexicon for adverse event reporting in cancer trials. PRO-CTCAE is now available in 16 languages. For a full list of languages, visit our website.

Video: Cancer Care Delivery Research within the NCI Community Oncology Research Program

HDRP produced a brief video to describe Cancer Care Delivery Research within the NCI Community Oncology Research Program. The video features Deputy Associate Director, Dr. Ann Geiger, and is available for viewing on our website.
Career and Training Opportunities
Medical Officer, Healthcare Assessment Research Branch
The position has been filled.