HDRP Newsletter, November 2018
Message from the HDRP Associate Director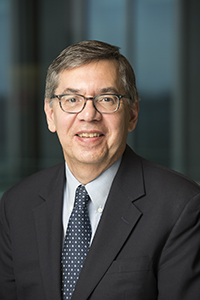 We are very pleased to announce that awards for two HDRP-led Cancer MoonshotSM initiatives were made in late September. As mentioned in previous newsletters, our staff worked on several of the recent RFAs that directly address priorities in accelerating cancer research.
The first, Improving the Management of Symptoms During and Following Cancer Treatment (IMPACT), is intended to accelerate the clinical adoption of integrated systems for monitoring and managing common disease- and treatment-related symptoms. Awards under the IMPACT funding announcement were made to Research Triangle Institute, Mayo Clinic, Northwestern University, and a collaboration among six health care systems led by Dana-Farber Cancer Institute.
The second, Accelerating Colorectal Cancer Screening and follow-up through Implementation Science (ACCSIS), is intended to generate effective implementation strategies that can substantially address disparities in colorectal screening and follow-up. Awards under the ACCSIS funding announcement were made to Research Triangle Institute, University of Chicago, University of North Carolina, and a collaboration between University of Kentucky and the Ohio State University.
Fiscal year 2019 brings continued opportunities to engage in Moonshot activities with the reissuance of the ACCSIS notice of funding opportunity as well as the Approaches to Identify and Care for Individuals with Inherited Cancer Syndromes notice of funding opportunity. Both of these announcements can be found below in the funding section.
We are excited to see these Moonshot initiatives come to fruition and look forward to sharing news of their progress with you in future newsletters.
Paul Jacobsen, PhD
Funding
For more information about funding, please visit our website.
Grants Announcements
Includes videos about 'What Happens to your Grant Application' and 'Top 10 Peer Review Q&As'.
The NCI Center for Scientific Review shares insights on developing grant applications that are highly competitive in the peer review process.
Upcoming Events and Presentations
December 3-5, 2018
Washington, DC
Data and Resources
Updated SEER-Medicare Linkage

The SEER-Medicare linkage update has been completed. For the first time, the linkage includes assessments from nursing homes (Minimum Data Set- MDS) and home health care (Home Health Outcome and Assessment Information Set- OASIS). Requests are now being accepted to use the new data, which include more than 2.3 million cancer cases diagnosed through 2015 and one million non-cancer controls who have been linked to their Medicare claims through 2016.
Career and Training Opportunities
Next application cycle opens January 21, 2019