COVID19 Pandemic: Natural Experiment in Rural Cancer Care Telehealth Capacity
October 30, 2020
12:00 – 1:00 pm EST
[ Register Here

]
The COVID-19 pandemic created an unprecedented need to deliver ongoing cancer care remotely. Norris Cotton Cancer Center providers transitioned ambulatory care to televisits for a large proportion of patients within weeks of confirmed COVID-19 cases within our region, which encompasses rural areas in New Hampshire and Vermont. This rapid expansion of telehealth will have unknown effects on telehealth capacity post-pandemic. In this cyber discussion we will provide contextual information for understanding the use of telehealth for cancer care during the pandemic. We will share early data on use of telehealth for oncology in comparison to other services and will discuss potential multi-level drivers for sustained telehealth in oncology with a focus on rural populations
For background on expansion of COVID-19 rural cancer care telehealth capacity, please see the following three articles:
Presenters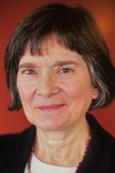 Anna Tosteson, ScD


James J Carroll Professor of Oncology
Interim Director and Professor of The Dartmouth Institute for Health Policy & Clinical Practice
Associate Director for Population Sciences, Norris Cotton Cancer Center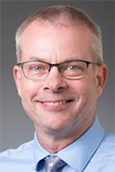 Kevin Curtis, MD, MS


Associate Professor of Emergency Medicine
Medical Director, Connected Care and Center for Telehealth
Dartmouth-Hitchcock Health
Can't be there? A recording of this webinar will be available approximately 1 week after the session. You can view the full archive of previous sessions on the Healthcare Teams Cyber Discussions website.
This event is open to the public and there will be an opportunity to ask questions at the end of the presentation. Please feel free to share this information widely. For more information, please contact Veronica Chollette.