HDRP Newsletter, April 2020
Message from the HDRP Associate Director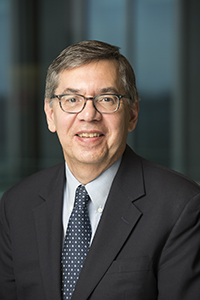 On behalf of all my colleagues in the Healthcare Delivery Research Program (HDRP), we hope that you are all well and managing both personally and professionally during the COVID-19 pandemic.
We know that for many individuals at risk for or with cancer, the pandemic has affected the delivery of their cancer-related care. Cancer research has also been affected, with many observational studies and clinical trials unable to proceed as planned. NCI and NIH are committed to taking steps to support the extramural cancer research enterprise during this challenging time. This edition of the HDRP Newsletter identifies resources and provides information about what NIH and NCI are doing to respond to COVID-19. You will find guidance for investigators whose grants have been affected by the pandemic as well as links to funding opportunities to support research related to COVID-19.
As NCI Director Ned Sharpless mentioned in a recent blog post

, "The COVID-19 pandemic only reinforces the importance of our work and the work of so many others who are dedicated to protecting and improving public health." We look forward to continuing to work with you while we are currently teleworking to advance our shared goal of advancing innovative research to improve the delivery of cancer-related care. I encourage you especially now to reach out to me or any of our staff to learn more about the work of HDRP and the resources and services we provide. A full staff listing is available on our website.
COVID-19 Updates and Funding Opportunities
COVID-19 is an emerging, rapidly evolving situation. For more information:
The latest public health information from CDC:
Coronavirus Disease 2019 (COVID-19): Information for NIH Applicants and Grant Recipients
The NIH is deeply concerned for the health and safety of people involved in NIH research, and about the effects on the biomedical enterprise in the areas affected by the HHS declared public health emergency for COVID-19. Due to the potential exceptional impact, we want to assure our recipient community that NIH will be doing our part to help you continue your research.
Please view this video

from NIH's Office of Extramural Research Director, Mike Lauer, regarding information for applicants and recipients of NIH Funds on Flexibilities Needed for COVID-19 Public Health Emergency.
Guidance and Resources
NCI Notices of Special Interest for COVID-19 Research
NCI has published two Notices of Special Interest (NOSIs) for COVID-19 research. Click on the links below for information about the purpose of these funding opportunities, eligibility, and the application and review process.
HDRP Achievements
Dr. Paul Jacobsen selected as the 2020 International Psycho-Oncology Society, Arthur M. Sutherland Award and Memorial Lecture Winner
On behalf of HDRP staff, we are thrilled to announce that Dr. Paul Jacobsen was named as the recipient of the 2020 International Psycho-Oncology Society, Arthur M. Sutherland Award and Memorial Lecture Winner! Dr. Jacobsen received the prestigious 2020 International Psycho-Oncology Society (IPOS) Arthur M. Sutherland Award for his outstanding lifetime achievement in the field of psycho-oncology!
This is IPOS' most important award and recognizes Dr. Jacobsen's sustained and distinguished output in psycho-oncology over his whole career. For more information, please visit the most recent issue

from International Psycho-Oncology Society.
Funding Opportunities
Despite the challenges posed by the COVID-19 pandemic, NCI remains committed to funding research that will improve the health and quality of life of people diagnosed with cancer. Please see a message

from NCI Director, Ned Sharpless.
This section includes links to funding opportunities for healthcare delivery research.
Funding Opportunity Announcements for Research Answers to NCI's Provocative Questions
NCI has published Funding Opportunity Announcements (FOAs) as Request for Applications (RFAs) to solicit applications responding to the new set of Provocative Questions (PQ). The FOAs will utilize the R01

and R21

activity codes.
The PQ Initiative includes a new set of 9 PQs, two of which are directly relevant to HDRP:
REMINDER: Application due dates: June 2, 2020 (updated) and November 17, 2020.
Additional information defining the research scope for responsive projects is provided in the FOAs and posted at the PQ website

.
Notice of Special Interest (NOSI):
Other Funding Opportunities:
For more information about funding including additional Funding Opportunity Announcements, please visit our Funding page.
Grants Announcements
This Notice informs the extramural community that NIH is expanding and formalizing the use of Notices of Special Interest (NOSI) posted in the NIH Guide for Grants and Contracts to announce interest in specific scientific research topics.
How Does a NOSI Work?
A NOSI is a standard, formal format for NIH institutes to share and update their research priorities. A NOSI describes specific topics of interest and will direct applicants to one or more active funding opportunity announcements for application submission. A NOSI is not an FOA and is listed as a notice in the NIH Guide for Grants and Contracts

. Applicants should read NOSIs carefully for any special requirements related to that specific announcement.
HDRP currently sponsors two NOSIs. For more information, visit HDRP's website and read more in our Funding Opportunities section of this Newsletter.
Upcoming Events
May 12, 2020 at 1:00 PM ET

May 26, 2020 at 12:00 PM ET
For other upcoming events please check our News & Events page. Events are updated regularly.
Data and Resources
Career and Training Opportunities
Medical Officer, Health Systems and Interventions Research Branch