HDRP Newsletter, May 2022
Message from the HDRP Associate Director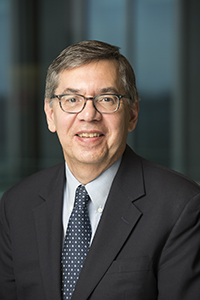 On behalf of my colleagues in the Healthcare Delivery Research Program (HDRP), I hope 2022 is going well for you. As travel resumes, we look forward to seeing many of you in person at upcoming meetings and conferences. At the same time, we are still planning a number of virtual workshops and webinars as described below. These have been very well received based on the number of registrants we see and the comments we receive.
In this issue of the newsletter, we highlight the NCI's Patterns of Care studies and call your attention to a new online tool designed to increase public access to data from these studies. This edition also lists HDRP's upcoming virtual workshops and webinars, as well as a recap of several of virtual workshops and webinars held since our last update . We also highlight updates on HDRP's data resources and are excited to call your attention to several new Notices of Special Interest and funding opportunities.
I encourage you to reach out to me or any of our staff to learn more about these activities and funding opportunities. A full staff listing is available on our website.
Research Spotlight: 35th Anniversary of the NCI's Patterns of Care (POC) and Introducing POC*Explorer
This year marks the 35th anniversary of NCI's POC studies.
What is POC?
POC studies are Congressionally-mandated (Public Law 100-607, Sec. 413 (a)(2)(C) adopted November 4, 1988) and are coordinated jointly by the NCI Division of Cancer Control & Population Sciences (DCCPS) and Division of Cancer Treatment & Diagnosis (DCTD). The overall goals of POC are to:
evaluate the dissemination of state-of-the-art cancer therapy and diagnostics into community oncology practice;
identify patient-, provider-, and system-level factors that are associated with receipt and utilization of cancer care; and
disseminate findings through scientific publications and presentations.
Each year, 2-4 cancer sites are identified to include in the upcoming POC study based on the following factors:
the development, approval, or introduction of new diagnostics or treatments for the cancer site (e.g., new medications, surgeries, genomic testing);
the time since the cancer site was last included in POC; and
the cancer's incidence and mortality.
A full list of all POC cancer sites and the associated years of diagnosis included are shown in this table.
How are POC data collected and used?
Individuals at participating Surveillance, Epidemiology, and End Results (SEER)

registries abstract data from medical charts for a stratified random sample of patients diagnosed with these cancers; patients from racial/ethnic minority population are oversampled to increase precision for these underrepresented groups.
POC collects detailed information from inpatient and outpatient medical records on: tumor characteristics; patient characteristics; cancer diagnosis and treatment; participation in clinical trials; comorbidities; and characteristics of treating hospitals. More recently, under the leadership of the NCI HDRP, POC studies have collected novel and innovative data items including: information documented in medical charts on financial conversations between patients and health care providers; assessment and treatment of pain, depression, and psychosocial distress; cancer metastases and recurrences following diagnosis; cancer drug shortages; receipt of palliative care; and care coordination and multidisciplinary care.
POC data have been used in over 70 peer-reviewed publications and are used to update the annual NCI Cancer Trends Progress Report. These data address questions such as: factors related to receipt of guideline-concordant cancer treatment; differences in care based on patient characteristics, urban/rural residence, or characteristics of treating hospitals; and changes in cancer care patterns over time. Because POC includes very detailed (although de-identified) patient-level information, access to POC data is restricted.
Introducing POC*Explorer!
To provide increased public access to POC data, HDRP introduced a new, online tool called POC*Explorer. POC*Explorer provides free access to aggregated data from select POC studies. The initial version of POC*Explorer allows users to access data from individuals diagnosed with colorectal cancer collected in 2010 and 2015 POC studies, including unique information on patient characteristics, systemic therapies, tumor mutation testing, and participation in clinical trials. During the first month following the public release of POC*Explorer, over 200 individuals visited this website.
What's next for POC?
The next POC study is expected to focus on individuals diagnosed with breast or colorectal cancer in 2020. As this was the start of the COVID-19 pandemic, this POC study will collect detailed information on how the pandemic may have affected cancer diagnosis, treatment choices, and receipt of supportive and palliative care. The NCI POC Team also plans to expand POC*Explorer in response to user feedback, increasing the number of cancer sites, number of years of data, or types of variables that are available in this online data tool.
While POC is 35 years old, this critical initiative from the NCI DCCPS and DCTD continues to grow and serve researchers, clinicians, and public health professionals by providing innovative information on diffusion of state-of-the art cancer care into community oncology practice.
For more information on POC, please visit Patterns of Care or the POC*Explorer.
Announcements
Policy Updates
NCI's FY 2022 paylines are finalized and the funding range for several frequently used funding mechanisms are noted in the table below. For more information, visit the NCI Full Year Funding Policy for RPG Awards FY 2022 webpage

.
| Mechanism | Funding Range |
| --- | --- |
| Experienced and New Investigator R01 | 11th percentile |
| Early-stage Investigator R01* | 16th percentile |
| Exploratory / Dev (R21) | 9th percentile |
| Small Grant (R03) | 25 Impact Score |
*Includes New R01 investigators who are Early-Stage Investigators

Policy Updates
This notice informs the extramural community that NIH is expanding and formalizing the use of Notices of Special Interest (NOSI) posted in the NIH Guide for Grants and Contracts to announce interest in specific scientific research topics.
How Does a NOSI Work?
A NOSI is a standard, formal format for NIH institutes to share and update their research priorities. A NOSI describes specific topics of interest and will direct applicants to one or more active funding opportunity announcements for application submission. A NOSI is not an FOA and is listed as a notice in the NIH Guide for Grants and Contracts

. Applicants should read NOSIs carefully for any special requirements related to that specific announcement.
For more information about NOSIs sponsored by HDRP, visit the funding opportunities page of our website and read more in our Funding Opportunities section of this newsletter.
COVID-19 Updates and Funding Opportunities
NIH is working to accelerate the development and delivery of therapeutic interventions, vaccines, and diagnostics for COVID-19. For more information, visit the latest research information from NIH

.
NCI is mobilizing its scientific experts and cutting-edge resources to conduct research on COVID-19. For information about ongoing research initiatives, visit NCI COVID-19 Research Initiatives

.
NCI COVID-19 Funding Opportunities and Policy
Click the links below for more information.
PA-20-172 — Long-term Effects of Disasters on Health Care Systems Serving Health Disparity Populations (R01- Clinical Trial Optional) – expiration date: 9/8/23
For information about other funding opportunities for COVID-19 research at NCI, visit NCI Funding Announcements and Notices for COVID-19

.
For information about funding opportunities sponsored by other institutes and centers at NIH, visit the latest research information from NIH

.
Requests for Applications (RFAs)
There are currently no new RFAs for healthcare delivery research since the last edition of this newsletter. For a complete list of RFAs, visit our funding opportunities webpage.
Research to Understand and Address the Survivorship Needs of Individuals Living with Advanced Cancer (R01) RFA-CA-22-027
Contact: Michelle Mollica
Expiration Date: September 30, 2023
HDRP Funding Announcements
This section includes links to new FOAs for healthcare delivery research published since the last edition of this newsletter. For a complete list of FOAs, visit our funding opportunities webpage.
Funding Opportunities
Patient-Clinician Relationship: Improving Health Outcomes in Populations that Experience Health Care Disparities (R01), PAR-22-064
Contact: Sallie Weaver
Expiration Date: January 8, 2025
Notices of Special Interest (NOSI)
NOSI: Addressing Cancer-Related Financial Hardship to Improve Patient Outcomes, NOT-CA-22-045
Contact: Kate Castro
Expiration Date: March 1, 2024
NOSI: Notice of Special Interest (NOSI): Disparities Affecting Healthcare Utilization and Health Outcomes Among Childhood Cancer Survivors, NOT-CA-22-029
Contact: Veronica Chollette
Expiration Date: October 9, 2024
For more information about funding including additional Funding Opportunity Announcements, please visit our Funding page.
HDRP Upcoming Webinars/Workshops
Machine Learning and Health Outcomes in Cancer Care Delivery Research
On May 16-17, 2022, from 11 a.m. – 5:00 p.m., HDRP will host a virtual workshop that is focused on research in machine learning, cancer care delivery, and health outcomes. The goals of this workshop are to identify scientific gaps, barriers, and opportunities in this emerging area of cancer-focused healthcare research. To learn more about this workshop and register, visit the NCI event page

.
Cancer Caregiving Webinar Series
Our final webinar of this five-part webinar series will be held on May 18, 2022, from 1:00 – 2:00 p.m. This webinar series has included NCI-funded grantees describing their accomplishments, challenges, and next steps in cancer caregiving research. Each session has had dedicated presentations from each of the funded grantees and has included NCI-led discussions of themes among the funded grants and key opportunities for future research to support cancer caregiving. Register and watch the previous webinars on our Supporting the Science of Informal Cancer Caregiving Webinar Series webpage.
Telehealth and Cancer: Studying its Role in Cancer Control and Care Delivery Webinar Series
HDRP and the NCI Behavioral Research Program will host the final webinar of this webinar series on May 19, 2022, from 12:00 – 1:00 p.m. The goal of this webinar series is to identify emergent research gaps and opportunities for the use of telehealth in cancer prevention and control. Register and watch the previous webinars on our Telehealth and Cancer: Studying its Role in Cancer Control and Care Delivery Webinar Series webpage.
Addressing Social Risks in Cancer Care Delivery Webinar Series
This webinar series builds on the Addressing Social Risks in Cancer Care Delivery Workshop and explores important research topics related to improving equity in the delivery of cancer care for diverse cancer populations and communities. Webinar presentations and discussions will highlight innovative research approaches for social risk screening in cancer care delivery settings, interventions that inform clinical care for cancer patients and survivors experiencing social risks, models for connecting cancer patients and/or caregivers with social care resources, and creating clinical-community partnerships to increase availability and accessibility of social care resources.
Register here for these webinar dates:
May 25, 2022 - 3:00 p.m. - Addressing Social Risks in Cancer Care Delivery: A Workshop Summary
September 22, 2022 - 3:00 p.m. - Addressing Social Risk in Cancer Care Delivery: A Survey of Diverse Cancer Settings
December 1, 2022 - 3:00 p.m. - A Decade of Social Risk Research in Cancer: A systematic review of the literature on food insecurity, housing instability, and transportation barriers among cancer patients and survivors
Interdisciplinary Teams Addressing Social Risks in Cancer Care
This series will highlight important topics related to implementing interdisciplinary care team models and approaches for addressing social risks and needs of cancer patients and survivors across diverse care delivery settings. The National Academies of Sciences, Engineering, and Medicine report Integrating Social Care into the Delivery of Health Care

described five systems-level activities – Awareness, Adjustment, Assistance, Alignment, Advocacy – that healthcare organizations and healthcare teams can conduct to strengthen the integration of social care into clinical care. The report also identified key components for conducting these five activities, including appropriately staffed and trained interprofessional teams working together to address social conditions and provide efficient clinical care.
This series will discuss existing interdisciplinary care workforce models for addressing social risks in cancer care, challenges for interdisciplinary care teams and healthcare organizations, and opportunities for value-based approaches aimed at improving the delivery of high-quality clinical and non-clinical care for cancer patients.
Register here for these webinar dates:
July 17, 2022 - 2:00 p.m. - Addressing Social Risks at Cancer Diagnosis: An Interdisciplinary Teams perspective (Case Study #1)
October 2022 - 2:00 p.m. - Addressing Social Risks During Active Treatment and Survivorship: An Interdisciplinary Teams Perspective (Case Study #2)
For other upcoming events please check our website. Events are updated regularly. To view our archived events, Events webpage.
HDRP Webinars/Workshops Recap
Advancing Rapid Cycle Research in Cancer Care Delivery Fireside Chat and Workshop
HDRP and the Implementation Science Team in the Division of Cancer Control and Population Sciences hosted the Advancing Rapid Cycle Research in Cancer Care Delivery Fireside Chat webinar on December 7, 2021. Speakers discussed characteristics of rapid cycle research, barriers toward conducting rapid cycle research, and future opportunities to advance this area in service of optimizing cancer care delivery. To view the webinar, visit our website.
Following this webinar, NCI hosted the Advancing Rapid Cycle Research to Improve Cancer-Related Care virtual workshop from February 16-17, 2022. The workshop identified principal features that should inform the design of rapid cycle research to improve cancer care delivery, explored multi-faceted barriers toward conducting rapid cycle research in cancer care delivery settings, and generated viable solutions for increasing the quality and quantity of rapid cycle research conducted in cancer care delivery settings.
To learn more about this workshop and to view the recordings, visit the NCI event page

.
Short Course: Cluster Randomized Designs in Cancer Care Delivery Research
HDRP held a short course, Cluster Randomized Designs in Cancer Care Delivery Research May 3-5, 2022, which provided training in the design, conduct, and analysis of cluster randomized trials and stepped-wedge cluster randomized trials. These trials are increasingly used to evaluate interventions that improve care delivery and study strategies for implementing efficacious interventions in routine clinical practice. They require specific methods of design and statistical analysis.
This course included the rationale for using these designs, specific design issues, the randomization process, sample size calculations, analytical methods, ethical considerations, practical issues in managing these trials, and trial reporting and interpretation. Principles were illustrated using case studies of stepped-wedge and cluster randomized trials across the cancer control continuum (prevention, treatment, survivorship, and at end-of-life). Recordings and materials from this event will be available on our website.
For information and archived recordings of HDRP's previous events, visit our Events page.
Data and Resources
This section features information about a select number of HDRP's data resources. A complete list of HDRP's data and resources is available on our Data & Tools webpage.
SEER-Medicare/-Medicaid, SEER-CAHPS, SEER-MHOS
SEER-CAHPS: SEER-CAHPS now includes a new measure on illness burden. The SEER-CAHPS Illness Burden Index (SCIBI) provides a summary comorbidity score based on information from multiple clinical and patient-reported domains. View the SEER-CAHPS website to learn more.
SEER-Medicaid: We are in process of updating the SEER-Medicaid linkage. This update will expand the included cancer diagnosis years to 1999-2019 and the Medicaid enrollment data to 1999-2018. The updated linkage is anticipated to be released by the end of 2022.
SEER-Medicare: We are in process of updating the SEER-Medicare linkage. This update will include 2 more recent years of cancer diagnosis data, covering 1999-2019, and Medicare data from 1999-2019. The updated linkage is anticipated to be released by the end of 2022.
SEER-MHOS: The SEER-MHOS website now includes information describing how to generate scores for Pain Interference using PROMIS T scores. To learn more, visit the SEER-MHOS SAS Input Statements webpage.
To learn more about the SEER linkages, visit SEER-Medicare, SEER-Medicaid, SEER-CAHPS, and SEER-MHOS.
MEPS Experiences with Cancer Survivorship Supplement
The Medical Expenditure Panel Survey (MEPS) cancer working group continues to prepare for a new Experience with Cancer supplemental questionnaire to accompany a future MEPS. New questions on this supplement may include survivorship care, social determinants of health, social isolation/social support, and conversations with health care providers about clinical trial participation. For more information, visit MEPS.
National Health Interview Survey
NHIS 2020 data are available at the National Center for Health Statistics website

. We anticipate 2021 data will be released in summer/fall 2022 These data include sun safety/skin cancer, physical activity, and the walking environment, and several questions on COVID-related delays in cancer care.
Scaling PRO-CTCAE® for Adults and Children in Cancer Clinical Trials: Supporting Inclusion of Under-Represented Populations
The National Cancer Institute's Patient-Reported Outcomes version of the Common Terminology Criteria for Adverse Events (PRO-CTCAE®) is a patient-reported outcomes (PRO) measurement system developed to capture symptomatic toxicity in cancer clinical trials. A key NCI priority is to achieve equity and improve access to clinical trials and to reduce disparities in cancer outcomes. The availability of outcome measures validated in a wide range of languages is essential to reducing barriers to trial participation and increasing the representativeness of clinical trial participants. Accordingly, development and validation of an expanding array of languages is critical to support continued implementation of the PRO-CTCAE Measurement System. Currently, 42 language translations have been validated for use in adults, and 25 additional languages are in development and testing.
A pediatric module permits self-reporting by children and adolescents ages 7-17 (Ped-PRO-CTCAE™) or proxy reporting by a caregiver for children who are unable to self-report (Ped-PRO-CTCAE™ [Caregiver]). The pediatric module is currently available in English, Italian, and Simplified Chinese. Several other languages are currently being tested including Spanish, German, Korean, Danish, Dutch, and French, and these are estimated to be available by June 2023.
Form Builder is a tool that supports investigators in creating a customized PRO-CTCAE survey for their study. Investigators select the specific symptomatic adverse events that are of interest based on the anticipated toxicity profile of the regimen under study. The use of Form Builder eliminates cutting and pasting errors, especially when building custom forms in one of our over 40 available languages.
Information about the PRO-CTCAE Measurement System is available at our website, including FAQs, publications, slide presentations, a Quick Guide to the PRO-CTCAE item library, and regular updates about languages that are currently available or in development.
HDRP Employment and Training Opportunities
HDRP is excited to announce that we are recruiting for the following employment opportunity:
Cancer Research Training Award, Healthcare Assessment Research Branch: This fellowship opportunity includes functioning as a member of the branch and work on projects directly related to HARB and other HDRP research priorities. A particular focus of this position will be development and evaluation of new data linkages, for example enhancements to Surveillance Epidemiology and End Results (SEER)-Medicare and SEER-Medicaid, as well as novel linkages between SEER and other sources of data, especially those focused on economic factors. The successful applicant will have opportunities to collaborate on analyses and manuscripts, including leading their own research projects under the mentorship of NCI scientists. Day-to-day activities may include literature reviews, development of research plans, data abstraction, data analysis, dissemination activities (scientific abstracts, presentations and manuscript preparation), portfolio analysis, and support of other branch research initiatives as needed.
Visit the Employment and Training webpage to learn more about HDRP Employment and Training opportunities.