Dates
Tuesday, March 14, 2023
Tuesday, June 20, 2023
Tuesday, September 12, 2023

Purpose
Interested in learning about a large patient-centered cancer health outcomes data resource?
The National Cancer Institute (NCI) supports a research resource linking Surveillance Epidemiology and End Results (SEER) cancer registry data with Medicare Health Outcomes Survey (MHOS) data from the Centers for Medicare & Medicaid Services. SEER-MHOS offers investigators the opportunity to examine cancer health outcomes, such as health-related quality of life and activities of daily living, along with clinical and epidemiologic information. More information about SEER-MHOS is available on our website.
Intended Audience
This webinar series is intended for researchers at all levels interested in learning more about the SEER-MHOS data resource. No prior knowledge of the data resource is necessary.
Webinar 1
Propensity Scoring and Health Outcomes Data:
Comparing Cancer and Non-Cancer Populations in the SEER-MHOS Data Resource
Tuesday, March 14, 2023
1:00 p.m. - 2:00 p.m. ET

Background
A key analytic problem when working with observational cohorts is confounding. Though SEER-MHOS offers researchers the ability to make cancer and non-cancer comparisons, thoughtful methodologic approaches are needed to ensure appropriate adjustments for potentially confounding variables.
This webinar provides an overview of propensity score matching techniques and the value they can add to a SEER-MHOS analysis. It guides participants through the matching and weighting processes comparing cancer & non-cancer patients' reports of Health-Related Quality of life using SEER-MHOS. This presentation also covers necessary post-match statistical tests and interpretation to evaluate match quality. This session also provides brief background information of the SEER-MHOS data resource for new users, and a lively Q&A discussion.
Presenters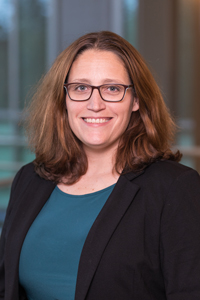 Roxanne E. Jensen, PhD
Scientific Lead, SEER-MHOS Data Resource
Outcomes Research Branch
Healthcare Delivery Research Program
Division of Cancer Control and Population Sciences
National Cancer Institute
Benjamin Allaire, PhD
Senior Research Economist
RTI International
Intended Audience
This webinar is intended for extramural investigators at junior, mid, and senior levels, interested in learning about the SEER-MHOS data resource and applying matching methods for a SEER-MHOS project. No experience with SEER-MHOS is necessary, and no prior knowledge of these methods is required.
Webinar 2
Forthcoming
Tuesday, June 20, 2023
1:00 p.m. - 2:00 p.m. ET
Webinar 3
Forthcoming
Tuesday, September 12, 2023
1:00 p.m. - 2:00 p.m. ET