Application Eligibility Requirements
Applications for 2022 are now being accepted through December 9, 2021.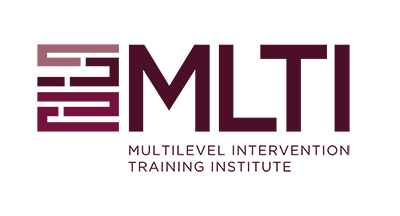 The Multilevel Intervention Training Institute (MLTI) is designed for investigators at any career stage, who seek to conduct multilevel intervention research. To be eligible participants must NOT be the principal investigator of an RO1, or RO1-equivalent grant that conducted multilevel intervention (MLI) research within the past 2years. Please contact us if you are unsure whether your current or recent research addresses multilevel interventions (MLI) and would therefore disqualify you.
Preference will be given to applicants who demonstrate previous success in receiving NIH or equivalent funding for health-related research and have a demonstrated interest in and commitment to multilevel intervention research. We seek a balance of junior and senior investigators, with the overall goal of bringing new people into the field of multilevel intervention research. While we anticipate that most participants will be early- to mid- career investigators, we will enroll a limited number of senior researchers who wish to learn about multilevel interventions. Eligible participants must meet all of the following criteria:
Doctoral degree (Ph.D., Sc.D., M.D., Dr.PH., D.O., D.V.M., D.N.Sc., or equivalent).
Demonstrated experience and expertise in health-related research (e.g., behavioral medicine, health economics, health services research, health policy, medical anthropology, medicine, nursing, , public health, sociology).
Ability to develop a multilevel intervention research concept to work on throughout the course. The proposed project should be something the applicant is seriously interested in conducting and/or submitting for future funding.
Federal employees are not eligible, except for individuals whose positions allow them to receive grants and function as independent researchers (e.g., VA research investigators).
Applicants are not required to be citizens, permanent residents, or non-citizen nationals of the United States. There is no fee to apply or to attend the institute.
If you're interested in enrolling, please visit the application website

.