CAHPS Measures and Example Research Questions
About the Medicare CAHPS Survey
The Medicare Consumer Assessment of Healthcare Providers and Systems (CAHPS®) survey provides information on patient experiences of care. Medicare CAHPS surveys have been administered by the Centers for Medicare and Medicaid Services' (CMS) since 1997 for Medicare Advantage and Fee-for-Service beneficiaries.
There are many types of CAHPS surveys which assess aspects of patient experiences. SEER-CAHPS includes Medicare CAHPS survey data. These survey questions reflect on the previous six months of care and are not tied to a specific visit or hospital stay as some of the other CAHPS surveys are.
Medicare CAHPS Global Ratings and Composite Measures
While Medicare CAHPS assesses multiple aspects of patient care experiences, the surveys include global ratings and composite measures of specific aspects of care. Global ratings are single items based on specific aspects of care. Composite measures combine multiple items focused on a single topic. The figures below depict the main global ratings and composite measures included in SEER-CAHPS.
Medicare CAHPS Global Ratings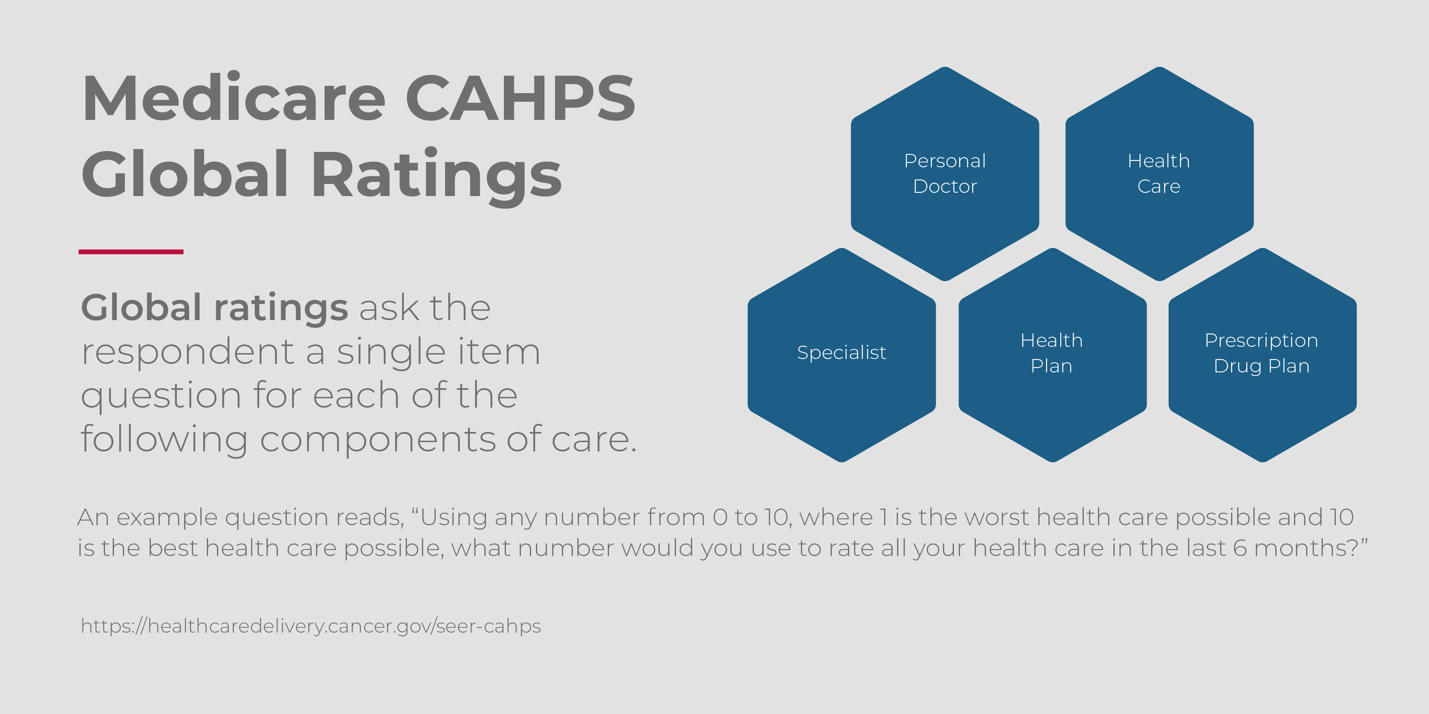 Global ratings ask the respondent a single item question for each of the following components of care:
Personal Doctor
Health Care
Specialist
Health Plan
Prescription Drug Plan
An example question reads, "Using any number from 0 to 10, where 1 is the worst health care possible and 10 is the best health care possible, what number would you use to rate all your health care in the last 6 months?"
Medicare CAHPS Composite Measures
Composite measures represent specific components of care and include multiple items:
Care Coordination
Getting Needed Prescription Drugs
Getting Care Quickly
Getting Needed Care
Provider Communication
Customer Service
SEER-CAHPS Example Research Questions
SEER-CAHPS can be used to answer many research questions focused on the quality of care for cancer patients and survivors. Example research questions include, but are not limited to, those that are listed below.
SEER-CAHPS Example Research Questions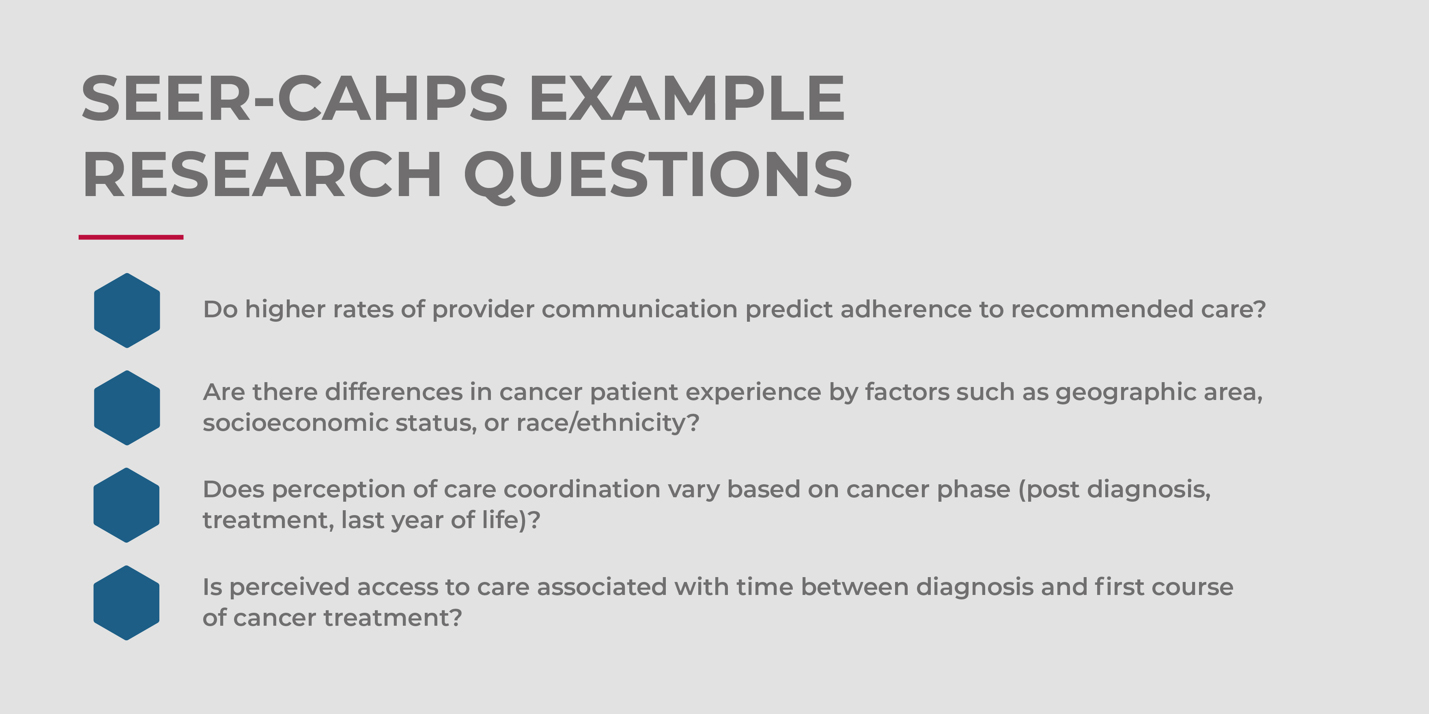 Do higher rates of provider communication predict adherence to recommended care?
Are there differences in cancer patient experience by factors such as geographic area, socioeconomic status, or race/ethnicity?
Does perception of care coordination vary based on cancer phase (post diagnosis, treatment, last year of life)?
Is perceived access to care associated with time between diagnosis and first course of cancer treatment?